Mortgage and equity release specialists across Solihull, the Midlands, and the wider UK.
Acclaimed Mortgage Consultancy are an award-winning mortgage brokerage based in Knowle in the West Midlands. We advise and arrange Equity Release, Buy to Let, First Time Buyers, Home Movers and Self Employed Mortgages in Birmingham, Solihull, Coventry, West Midlands, Worcestershire and surrounding areas across the UK.
How can we help you today?

Mortgages
Whether you are a first-time buyer, home mover, need to remortgage or want to become an investor in the Buy to Let market, we have the specialist broker who can guide you accordingly. As an independent brokerage, we have access to products across the whole market so we can find the most suitable option for you.

Equity Release
This option is a way of releasing some of the money that is tied up in your home. This can be supplied as a cash lump sum or you could also have the choice to reserve some funds for later in the future, as and when required. You can use Equity Release for many reasons and any money released is tax free.

Insurance
Mortgages and Insurance go hand-in-hand, and it is essential to protect yourself, your family and your investments from the unknown. We complete insurance reviews free of charge because we know just how important it is to be covered, so you can take the financial strain off you and your loved ones in a time of need.
We Care
You are never 'just a number' in our office and all of our team members do a little dance when each of our cases hit a milestone. We work tirelessly to ensure that you get the outcome you want and deserve. We believe that the amount of client referrals and recommendations speak for themselves, and we know we do the best we can for all of our clients.
Five-Star Brokerage
Although we have a number of platforms, we use for our any feedback, our clients often choose to use VouchedFor and Google. Across our platforms we have over 250 five-star reviews that we have collated over the years.
We have been on the VouchedFor Top Rated Adviser list multiple times and have also won at the prestigious Equity Release Awards four times. One of our Director's, Sandy, has since become a judge for the awards.
Experience
We have the combined experience of over 65 years with all ranges of experience in financial services. From Underwriters to Bank Managers, all of our brokers have been on the other side of arranging mortgages. This background is so valuable in our line of work and really enhances the service we provide because we can view and package a case in a way we know the lender wants to see it. For more details on each of our team members please click here.
What our clients say about us!
Mortgages, Equity Release, Protection and more!
First Time Buyer Mortgage
As this is one of the biggest financial commitments that you are likely to make, we need to ensure that it's the right one for you. We have lots of tips and downloads for our first-time buyers to help you plan for the big step onto the property ladder.
Home Mover Mortgage
If you are looking to move home and want to see how much you can borrow, together with the associated costs of moving, then look no further. We will calculate what you can afford to borrow to ensure that you can meet your repayments comfortably.
Remortgage
A remortgage is when you decide to change your existing mortgage deal. Switching your lender for a lower interest rate can save you substantial amounts in monthly payments or can reduce your mortgage term by years. If you're instead looking to capital raise, this can be a great way to consolidate debts or even make home improvements.
First Homes Scheme
The Government has introduced "incentive schemes" such as the Help to Buy Equity loan, which is only applicable for new build properties. This is available for first-time buyers and movers. We are happy to manage this process for our clients and will even deal with the Help to Buy paperwork for you.
Green Mortgages
As all markets evolve to help reduce global warming, the property market follows. If you have a property with a strong energy performance rating, then you may be eligible for a preferential interest rate. We have access to multiple lenders who offer 'Green Mortgages' and allow you to utilise your energy efficient property to your benefit.
Equity Release
Equity release is a tax-free way of releasing money that is tied up in the property you own, or potentially wish to purchase. These funds can be used as you wish. We are members of the Equity Release Council, and with that comes the assurance that any products we recommend will be covered by all the Equity Release Council guarantees.
Income Protection
How long would you be able to sustain your outgoings in the event you were unable to work due to accident or injury? For many, this is not as long as they might think. This is why income protection is incredibly important in protecting both you and your family, by enabling you to manage your monthly outgoings and focus on your recovery.
Buy to Let Mortgages
These types of mortgages are for Landlords and investors, who are looking to purchase or remortgage properties for residential rental purposes. Products for this type of lending have grown exponentially over the years, and we can arrange mortgages for both individual landlords and Limited companies.

Get your FREE credit report today!
We advise using CheckMyFile as we use a variety of lenders across the whole market. Each lender has their own credit agency that they use to assess your score and credit history. CheckMyFile uses multiple credit agencies which gives us a much clearer overview of your report as a whole and not just based on one particular agency. It will also give you a much clearer understanding of your overall credit position.
30-day free trial, which is £14.99 a month thereafter and can be cancelled at any time.
Download our
FREE

guide to Mortgages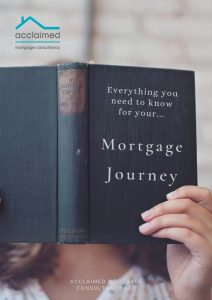 Our mortgage guide takes you through every step of the process from first thoughts on buying or moving to putting the key in the door of your new property and everything in between.
Find out what you need to do before you even start searching for properties, how to set your budget, and what some of the jargon you'll hear actually means.
Please click the image above to download the document.
Call us today to discuss your needs
or send us your enquiry