Mortgage and equity release specialists across Solihull, the Midlands, and the wider UK.
Acclaimed Mortgage Consultancy is a professional financial services business. We specialise in delivering Mortgage and Equity Release solutions for individuals and families in Birmingham, Solihull, Coventry, West Midlands, Warwickshire, Worcestershire areas, and across the UK. For jargon-free advice on all your Mortgage, Equity Release, Protection, and Insurance requirements contact us today.
How can we help you today?

Mortgages
Whether you are a first-time buyer, looking to move, re-mortgaging your current property or want to become an investor in the Buy to let market, we can guide you accordingly.

Equity Release
Equity Release is a way of releasing some of the money that is tied up in your home. This can be supplied as a cash lump sum or you have the option to draw funds as and when required.

Help to Buy
The Government has introduced "incentive schemes" such as the Help to Buy Equity loan, which is only applicable for new build properties. This is available for first-time buyers and movers.
Tailored Approach
We provide tailored advice that is right for an individual's current needs and future aspirations; we pride ourselves on our bespoke service. Your mortgage is potentially the single largest financial commitment you will make and we want to make sure any advice that we provide will ensure your mortgage isn't a burden to you. By using our mouth and ears in the proportions they were given to us, we will learn more about your goals and objectives to ensure the advice we provide will always be tailored to your circumstances.
Why we are different
Looking after you is of paramount importance. We're on hand even when your mortgage transaction has completed should you need to discuss anything further or your circumstances change. We will also remind you when your current deal is due to expire so you can prepare for the next step.
Award Winning
We are proud to have won the prestigious Equity Release Awards four times and our director, Sandy, has since became a judge for the awards.
We care about our clients, and never want them to feel pressured into taking equity release. To this end, our meetings are free and without obligation, we will meet with clients and after completing a Fact-Find we will arrange a follow-up meeting to present our recommendations. If a client doesn't wish to proceed, no fee is payable. We will never advise a client to proceed with equity release if we don't feel that it's in their best interest.
What our clients say about us!
NC - Kenilworth
I have recommended Sandy to many of my clients over the past 10 years and will continue to do so. Sandy's professional integrity is beyond doubt and she combines a diligent approach with exceptional people skills. I know Sandy will give my clients the very best professional service and personal treatment.
MC - Rugby
We have known Sandy for a few years; we have found her to be very professional, trustworthy, and an expert in her work. We have always recommended Sandy to our clients who seek financial advice, they have all been very pleased with the level of service Sandy gives, Sandy explains everything to them, and would not sell them a product if it was unsuitable to their needs. We have no problem whatsoever in recommending Sandy and her financial services.
MJ - Balsall Common
As a first time buyer looking for a mortgage I found Sandy very helpful, patient and willing to explain everything. Any jargon was explained in layman's terms, and there was no pressure applied throughout, just helpful guidance where needed. I would happily recommend Acclaimed Mortgage Services for a helpful friendly service.
CH - Birmingham
I have used Sandy as my broker and mortgage advisor since 2002 when I needed advice to buy an investment property. She has always provided sound and honest information and advice in my several property dealings since then. She is herself well informed and has always sought to consider my personal circumstances while trying to match products to my needs. So far I have successfully opened and closed 4 mortgage accounts with her help and support and have never been disappointed in terms and conditions nor outcomes. She retains a pleasant and friendly approach to her clients and her welcome sense of humour underlies the important and serious nature of the work she does. She makes herself available at her client's convenience and her response is always prompt and appropriate. I can recommend Sandy without reservation in the knowledge that she has always been supportive and professional when I have needed her expertise.
DD and JD Coventry
We have benefitted from Sandy's expertise for the past nine years. During that time we have received first class advice and assistance, with regular reviews of our mortgage situation ensuring that we have mortgage repayments that are always at a competitive rate. Sandy is always available to offer advice, which is given in a friendly and helpful manner. We have been so impressed with Sandy that we have recommended her to other family members, who have also been impressed with her sound financial advice and caring manner.
GT - Castle Bromwich
When I was going to buy my first house, I had no idea about mortgages and which one would be best for my circumstances. Sandy was recommended to me by my brother as she had been very helpful when he was buying his house. She went through the different mortgages in layman's terms and offered advice, helping me to come to the decision that was best for me. It was all made very easy for me with Sandy liaising with mortgage lender and solicitor and essentially making things run very smoothly. She is professional yet approachable and always responds to any queries promptly. I find her knowledgeable and up to date on any financial issues and continue to seek advice from Sandy on any financial situations.
SL - Bromsgrove
My partner and I contacted AMC in an urgent situation to complete a house purchase in a very short space of time. Their profesional yet personal response enabled us to complete in the time frame. We gave them some challenges and nothing phased them!!!. We cannot recommend them highly enough.
JH - Nuneaton
As a busy professional I have been grateful for the time Sandy has taken to source the best mortgage deals for me over the years. She has saved me a lot of valuable time, given attention to my specific needs, explained my options clearly and backed up all verbal information with written information to help me make informed choices. Today I am mortgage free, however this would not have happened without the professional advice and guidance I was given.
February 2021
First class service, from first phone call to support throughout the buying process, I will only ever use Acclaimed Mortgage Consultancy for any of future house moves, they have never let me down in the past 15 years, would highly recommend.
March 2021
Absolutely fabulous service from Gavin & Amber who literally saved my sanity & my house purchase after very poor service from another large company. Would recommend whole-heartedly to friends & family.
March 2021
Thank you to Acclaimed Mortgage Consultancy for their professional , clear and helpful advise. A really smooth process for our mortgage renewal , and it was explained in a simple and helpful manner, would definitely recommend them to anyone looking to change their mortgage. They truly have your best interests at heart.
May 2021
After being bereaved of both of my parents at a young age I was turned away from most companies for life insurance. Needing some certainty I was introduced to Sandy, who has been amazing from start to finish. Not only has she been able to organise the right level of cover that I have needed and more, she has always done this with such kindness, compassion and warmth. Talking about life insurance can be tricky and evoke emotion, and I always felt held, listened to and valued throughout the process. I would recommend Sandy and Acclaimed Mortgage Consultancy to anyone, and thank you so much for your help!
May 2021
Acclaimed Mortgage consultancy and especially Sandy stepped in to help us after a terrible experience with another company. From day one they have been incredibly supportive, informative and enormously thorough and professional and we now happily have the mortgage offer we didn't think we would ever get. Highly and confidently recommended to everyone.
June 2021
Best in class support and service from Gavin and the team at Acclaimed Mortgage Consultancy. They have gone above and beyond to ensure they delivered upon our expectations. Thank you team!!
July 2021
Sandy, Gavin and the team are really helpful and friendly, we also dealt with Alex and Amber who couldn't have done more for us, whenever we had a question within an hour Amber had the answer for us, I wouldn't hesitate to use them again!!
October 2021
Thanks so much to Gavin and Alex! I can't recommend Acclaimed Mortgage Consultancy enough because they worked tirelessly to sort out our mortgages and were professional & friendly throughout. We couldn't have done it alone & they always made us feel much calmer by providing us with lots of information and support along the way. They were always really patient despite me asking numerous stupid questions as well. Thank you again!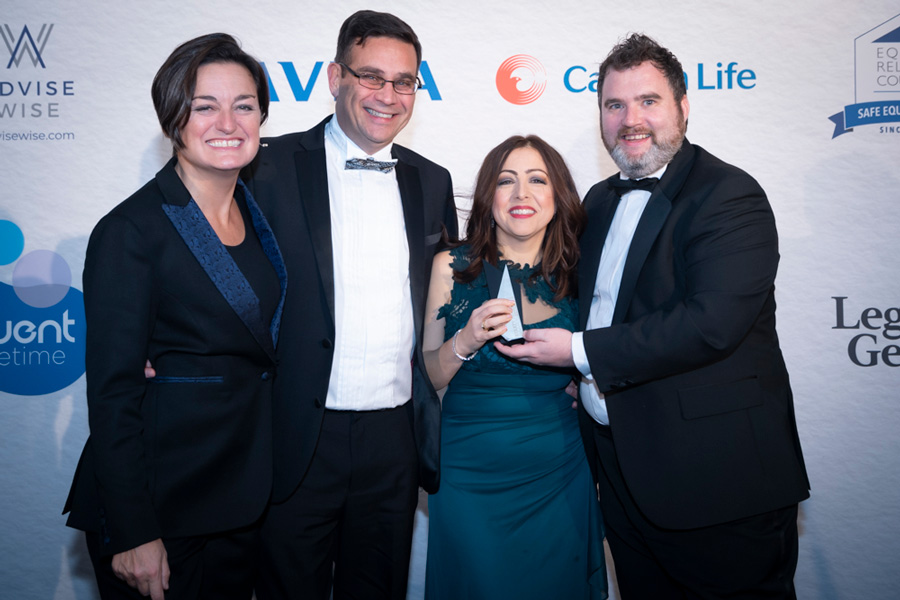 ↑ Sandy and Gavin collecting Best Equity Release Adviser Award 2019
↑ Sandy collecting Best Equity Release Adviser Award 2017
Mortgages, Equity Release, Protection and more!
First Time Buyer Mortgage
This is an exciting step for anyone going down the house purchasing route for the first time. As this is likely to be one of the biggest financial commitments that you are likely to make, we need to ensure that it's the right one for you.
Home Mover Mortgage
If you are looking to move home and want to see how much you can borrow, together with the associated costs of moving, then look no further. We will calculate what you can afford to borrow to ensure that you can meet your repayments comfortably.
Remortgage
A remortgage is when you decide to review your existing mortgage arrangements. There are many reasons for doing this, one of the most popular being for home improvements. Alternatively, you can remortgage to secure a better deal than your existing lender is offering you.
Help to Buy
The Government has introduced "incentive schemes" such as the Help to Buy Equity loan, which is only applicable for new build properties. This is available for first-time buyers and movers. We are happy to manage this process for our clients and will even deal with the Help to Buy paperwork for you.
Equity Release
Equity release is a "Tax-Free" way of "unlocking" or "releasing" capital tied up in the property you own and live in, these funds can be used as you wish.
Retirement Planning
Many retirees are finding themselves unable to maintain the lifestyle they wish to as they simply don't have the funds to do so. Equity Release may be the answer to solve this problem.
Protection & Insurance
Taking on a mortgage will probably be the largest financial commitment you ever make, and it is vital that you protect your investment,  that you will be working hard to maintain in the years ahead.
Buy to Let Mortgages
These types of mortgages are for Landlords and investors, who are looking to purchase or remortgage residential properties for rental purposes. Products for this type of lending have grown and we can arrange mortgages for both individuals or Limited companies.

Get your FREE credit report today!
We advise using CheckMyFile as we use a variety of lenders across the whole market. Each lender has their own credit agency that they use to assess your score and credit history. CheckMyFile uses multiple credit agencies which gives us a much clearer overview of your report as a whole and not just based on one particular agency. It will also give you a much clearer understanding of your overall credit position.
30-day free trial, which is £14.99 a month thereafter and can be cancelled at any time.
Download our
FREE

guide to Mortgages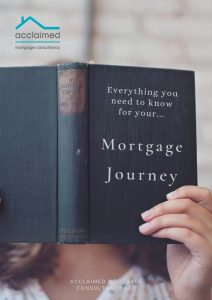 Our mortgage guide takes you through every step of the process from first thoughts on buying or moving to putting the key in the door of your new property and everything in between.
Find out what you need to do before you even start searching for properties, how to set your budget, and what some of the jargon you'll hear actually means.
Please click the image above to download the document.
Call us today to discuss your needs
or send us your enquiry