Mortgages
As you know a mortgage is likely to be the single largest commitment you are every likely to make.
Whether you are a first time buyer, looking to move, re-mortgaging your current property or want to become an investor in the Buy to let market, we can guide you accordingly.
At Acclaimed Mortgage Consultancy, we know the importance of taking you through the process step by step to ensure you receive the most appropriate advice, personalised to your circumstances. To be able to do this we will complete a thorough review of your current personal circumstances to enable us to understand what you want to achieve at this time in your lives. We will also take into account any future plans that you may tell us about so that any advice given is tailored to your particular aspirations.
First Time Buyers Mortgage
This is a big and exciting step for anyone going down the house purchasing route for the first time. As I am sure you will know, this is likely to be one of the biggest financial commitments that you are likely to make and it has to be right for you. Learn more about our first-time buyer process and how we help you with that important purchase.
Home Movers Mortgage
If you are looking to move home and want to see how much you can borrow, together with the associated costs of moving, then look no further. At Acclaimed Mortgage Consultancy, we are happy to meet with you to discuss your requirements. Learn more about how we can help you with the exciting prospect of buying a new home.
ReMortgage
A remortgage is when you decide to review your existing mortgage arrangements. There are many reasons for doing this, from raising money for home improvements to re-arranging other existing financial commitments, but by understanding your specific objectives and requirements we can source the best deals suited to these.
We can help you if you are looking to remortgage your property and advise on what are the best products on the market.
Buy to Let Mortgages
Buy to let mortgages are for people, often investors, who are looking to purchase or remortgage residential properties that are to be let out to tenants as longer term investments. These can be facilitated for individuals or Limited companies. We can help you if you are looking to enter the Buy to Let market.
Our Mortgage Fees
Our fees vary depending on the type of mortgage you are looking for but we understand that every individual has a unique need or requirement. We tailor our approach for each of our clients and that is why we always offer an initial FREE consultation to understand your needs and how we can best advise you.
For more information on our fees for each mortgage service please click here for more information.
Our Mortgage Process
Sometimes you will hear of exceptionally low interest rates but the fees attached to these deals may outweigh any benefits you may receive through the lower "headline rates".We will analyse and explain these figures to ensure that you do understand the benefit of what we recommend. Whilst lenders will review your affordability on your income and the "main" outgoings you would be expected to have, we will also factor in the extras such as holidays, children's clubs and a social life. After all whilst you want to enjoy your home you still want to get the best from life and if these things are important to you there is no point going into the largest commitment of your life with your eyes closed.
Why you should choose us
Acclaimed Mortgage Consultancy is authorised and regulated by the Financial Services Authority. We are responsible for the advice we give. Our advice is based upon an assessment of options from across the market and we don't have any affiliations with any particular lender. Our aim is to get the best deal for our clients. Looking after our clients is key to our business, so we are on hand even when your mortgage transaction has completed in case you need to discuss anything further or your circumstances change. We will also remind you when your current deal is due to expire so we can be ready for the next steps in your financial path.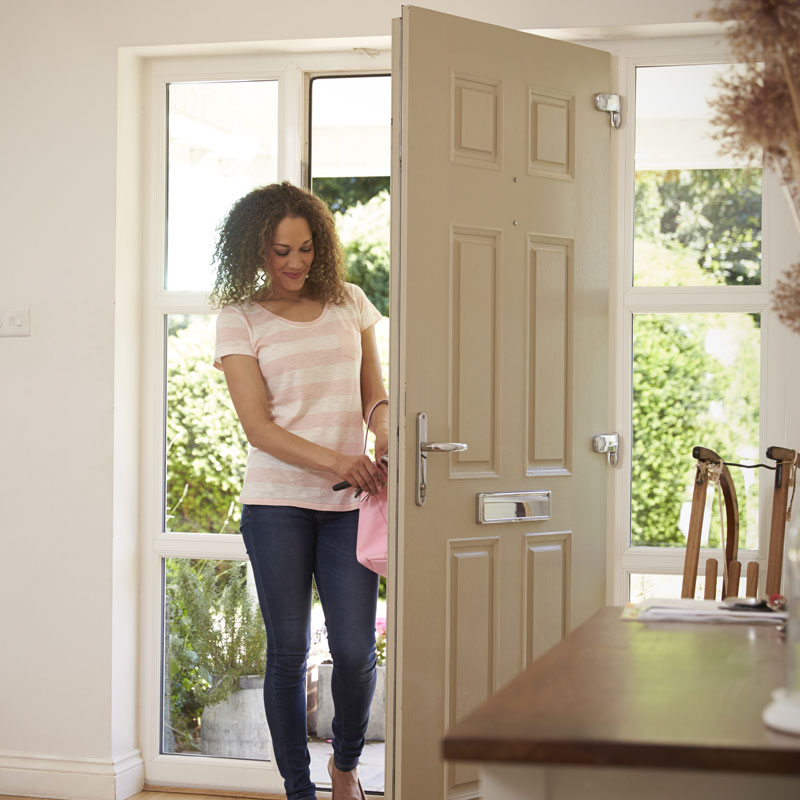 Get your FREE credit report today!
We advise using CheckMyFile as we use a variety of lenders across the whole market. Each lender has their own credit agency that they use to assess your score and credit history. CheckMyFile uses multiple credit agencies which gives us a much clearer overview of your report as a whole and not just based on one particular agency. It will also give you a much clearer understanding of your overall credit position.
30-day free trial, which is £14.99 a month thereafter and can be cancelled at any time.
Download our
FREE

 guide to Mortgages

Our mortgage guide takes you through every step of the process from first thoughts on buying or moving to putting the key in the door of your new property and everything in between.

Find out what you need to do before you even start searching for properties, how to set your budget, and what some of the jargon you'll hear actually means.

Simply fill in your details and you can download the guide.
Looking for something else?
Equity Release
Equity release is a "Tax Free" way of "unlocking" or "releasing" capital tied up in the property you own and live in, these funds can be used as you wish. Learn more about what Equity Release is and why you may need it.
Retirement Planning
Many retirees are finding themselves unable to maintain the lifestyle they wish to as they simply don't have the funds to do so. Equity Release may be an option to help provide an income for the over 55's.
Protection
It is vital that you protect that investment you will be working hard to maintain in the years ahead. As no one can predict the future, we would recommend that you consider protection that will help secure your investment.
Call us today to discuss your needs or send us your enquiry