Equity Release is a tax-free way of releasing money that is tied up in the property you own and live in. These funds can be used in any way you wish, and you do not have to pay a monthly payment to the lender.
Below are a few of examples of what you can do with the funds you release using Equity Release:
Repay an interest-only mortgage
Make improvements to your home or garden
Help children and grandchildren onto the property ladder
Enhance your lifestyle: holidays, social life, etc
Provide an additional income to help you in retirement
Pay for care fees when you or a loved one require help
Purchase a new home
Purchase a new vehicle
This list is by no means exhaustive, and clients sometimes have other needs that they require additional funds for. One man used Equity Release to fund wing-walking when he was in his 80s in order to raise money for cancer charities after his wife died. He raised £1.5 million during his life and become very well known.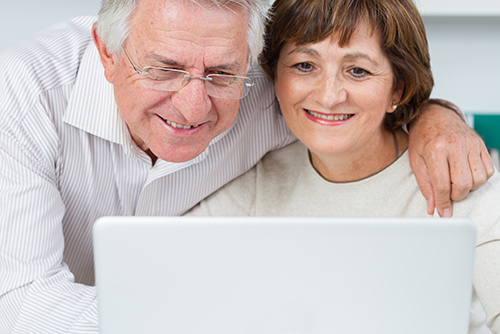 Key Points to remember when considering Equity Release
Equity Release is targeted at people over the age of 55, who are homeowners and looking to release equity from their property.
The market is regulated by the Financial Conduct Authority. We recommend plans which come with the guarantees, as outlined by the Equity Release Council, to ensure clients financial safety and security.
The plans that we recommend guarantee that you can stay in your own home for the rest of your life and that you can move home (subject to your new property meeting the equity release providers criteria).
The plans available these days are far more flexible than they historically have been, to meet ever changing consumer needs. We will help guide you through the options to ensure the plan selected is the most appropriate for you, having established your needs.
We only recommend plans which come with a 'no negative equity' guarantee, so you will never owe more than the value of your home.
Taking out an equity release plan could affect your entitlement to state benefits and will reduce the value of your estate.
Taking out an equity release mortgage is an important financial decision and isn't right or suitable for everyone. Consulting a qualified adviser will help you to explore your options and consider how the different plans available might best meet your requirements, both now and in the future.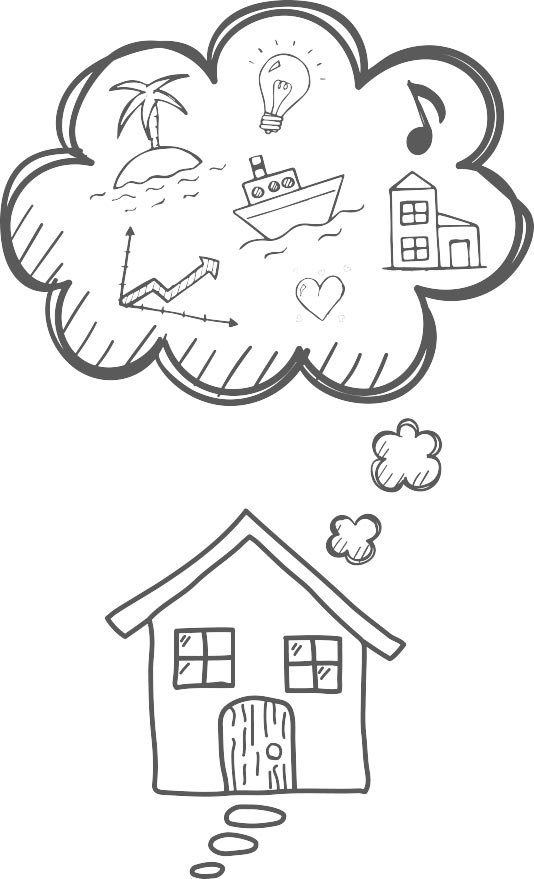 Why choose us?
Acclaimed Mortgage Consultancy Ltd is authorised and regulated by the Financial Conduct Authority. We are directly responsible for any advice, which gives you the confidence that we are 100% certain with any recommendation we do give. We source products across the whole of the market, and we do not have any affiliations with a particular lender. Our aim is always to get the most financially beneficial option for our clients. We pride ourselves on our reputation and we are very proud to be an award-winning brokerage with over 250 five-star reviews.
We have won at the prestigious Equity Release Awards four times and our Equity Release specialist, Sandy , has since become a judge at the awards. We don't charge an upfront fee for our advice to ensure that you don't feel like you have to proceed, we only take payment of our engagement fee once we have submitted your application. We will never advise a client to proceed with Equity Release if we don't feel that is it in their best interest.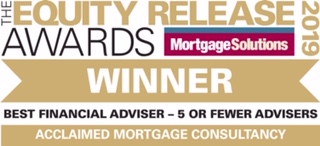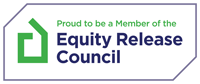 Want to know more about Equity Release?
As a member of the Equity Release Council we have access to a number of helpful brochures and guides that can be used to help explain more about the process of using the equity in your home. Here are a couple of guides that will be helpful that you can download, please click the brochure image to download a free PDF.
Learn more about Equity Release
What is Equity Release
Equity release is a "Tax Free" way of "unlocking" or "releasing" capital tied up in the property you own and live in, these funds can be used as you wish. Learn more about what Equity Release is and why you may need it.
Why use Equity Release
Equity Release can be used in a variety of different ways and can be helpful for over 55's to top-up an income if needed. Learn more about why you may need Equity Release.
What are Equity Release Mortgages
There are two main types of equity release schemes – reversions schemes and lifetime mortgages – and choosing the right one is absolutely crucial. Learn more about which may be best for you.
Is Equity Release right for you?
Equity release is not always suitable for everyone. We will explain to you and your family if we feel that equity release is not the right option for you and how equity release works. Learn more about your options.
Call us today to discuss your needs or send us your enquiry