We are delighted to be shortlisted for the 2019 Equity Release Awards as a finalist in the Best Equity Release Adviser (five advisers or fewer) category.
We're proud that this is the seventh year in a row that we have been involved; Sandy won Best Sole Trader in 2013 and 2014 and was a finalist again in 2015 and 2016. 2017 saw us scoop the Best Equity Release Adviser Award. Sandy was a judge in 2018.
Nominations for the awards are based on consistent quality of advice and commitment to the best possible outcomes for customers – two things we have at the heart of our business.
This is just one example of the positive reviews we are sent by our clients:
"She couldn't have done anything better, her listening skills and advice were excellent. She was able to answer all our queries and was well informed."
Don't just take one person's word for it though, we're proud to have built up a series of awards in both Trust Pilot and Vouchedfor including this one:
"From the very first meeting, it was obvious that Sandy knows her stuff on equity release. But for me, it wasn't just about the numbers and the service provided by Sandy and her team has been exemplary."
Not all our meetings are about making money or recommending a product. We work compassionately with all our clients as everyone deserves access to professionals who care about them as individuals. Our clients will always receive respect, and the utmost professionalism when working with us.
We'll let you know how we get on at the award ceremony in London on 21st November. In the meantime, get in touch if you need support or advice.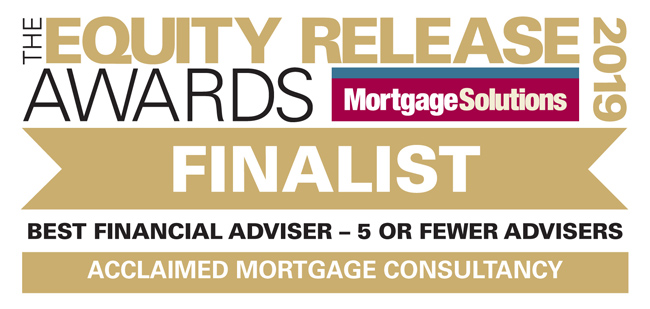 Shortlisted for the Equity Release awards 2019.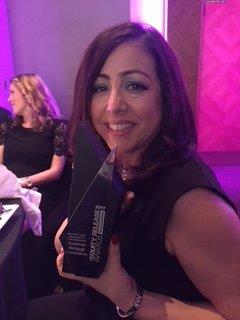 Flash back to 2017 when we won our 3rd award.